Southern Aircon & Refrigeration stands out from other HVAC (Heating, Ventilating, and Air Conditioning) companies within the South Coast due to the broad range of services we offer, including aircon, refrigeration and cool rooms. We draw on extensive and wide ranging knowledge of commercial and residential heating, refrigeration and air conditioning to offer the highest quality services to our customers. We have clients ranging all the way from pubs, clubs and super markets to innumerable residential clients. Our Managing Director, Nick Butler, brings experience as a technician for some of the largest companies in the industry to deliver specialised and tailor made solutions for every customer, no matter how large or small the project.


Residential Air Conditioning

Commercial Air Conditioning


Our Story
Company History
Southern Aircon & Refrigeration Pty Ltd was founded in Batemans Bay on the NSW South Coast in March 2007 by its current Managing Director Nick Butler.
It developed quickly over the following years, servicing coastal towns commercial refrigeration and both domestic and commercial air conditioning needs.
Following a spike in demand for our services in the ACT Nick made the decision to move the company to Canberra in 2010. Since moving, the company has experienced solid growth and development within the ACT, Southern Tablelands, South Coast and surrounds.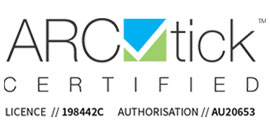 Southern Aircon and Refrigeration aims to be the South Coast's leading HVAC company. We strive to earn our customers trust and deliver the best service in the industry, ensuring quality and satisfaction with every job. We value our customers and their opinions and work closely with them to maintain and service their businesses. We feel customer satisfaction is the main contributing factor to the growth of Southern Aircon and Refrigeration.
Our Difference
Southern Aircon and Refrigeration only uses the best brands and products, those that have proven their resilience and cost effectiveness within the industry. This ensures customer satisfaction and peace of mind for every project. All products and labour Southern Aircon and Refrigeration supply are warranted, from small domestic to large commercial works.
Business Competitiveness
Southern Aircon and Refrigeration expertly manages the costs involved in delivering services to offer extremely competitive pricesevery day from servicing, including parts, labour and equipment to large supply and installation of commercial / domestic refrigeration and air conditioning equipment. We are constantly in contact with our suppliers to ensure we receive the best possible deals, in turn passing the savings onto our customers.
Service Area
Southern Aircon and Refrigeration serves the entirety of the South Coast, Southern Tablelands region and the ACT.