The last thing any business needs is a cool room that doesn't keep things cold. Or one that costs a fortune in repairs or replacement parts. At Southern Aircon and Refrigeration, we design, replace, extend and maintain cool rooms that are temperature-controlled, hygienic and reliable.
Our cool room offerings include:
Industrial-sized cool rooms
Commercial stores
Small cool rooms for farms
Commercial Fishermen
Restaurants
Clubs and Pubs
We also provide complete maintenance services and replacement parts including glass door inserts, door seals,  shelving and racking.
Residential Air Conditioning
Commercial Air Conditioning
Why Southern Aircon and Refrigeration?
When you choose us to deliver your cool room project, you know it'll be ready to go in the shortest possible timeframe. We're fast. We're experienced. And we do whatever it takes to get the job done.
All cool room products also include a warranty and 24/7 breakdown repair service.
Work with ACT and NSW's Refrigeration Experts
Unlike other cool room suppliers, Southern Aircon and Refrigeration is a fully licensed commercial refrigeration and air conditioning business.
We're more than just cool room installation and maintenance experts. We're also specialists in the refrigeration equipment your cool room depends on. We have the knowledge and experience to choose the right suppliers, with the most consistent and reliable refrigeration products.
Free delivery to the Southern NSW Coast and surrounds
For extra convenience and peace of mind, we offer free coolrooms delivery within  Southern New South Wales and the ACT. Or, we can construct your cool room on site at no extra cost.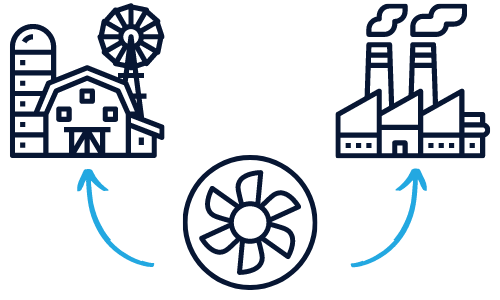 From large, industrial cool rooms to cool rooms for the farm,
we do it all.